2000 AD
If you were up and about at midnight on the 7th of April you would have seen a once in a lifetime experience, the Aurora Borealis was visible in the sky above Normanby! The light was red, green and cream. An interaction between the solar wind and the earth's inner magnetic field creates the effect. In 793AD the Saxon chronicle describes skies filled with lights and flashes and fiery dragons. Perhaps these too were the northern lights! Soon afterwards the Vikings invaded.
The weather still has a great influence on our lives and flooding continues at regular intervals. The flood banks raised in the 1950s have stood us in good stead but water does back up the drain near the Sun Inn. In November 2000 the cellars were flooded, and the nearby road under water.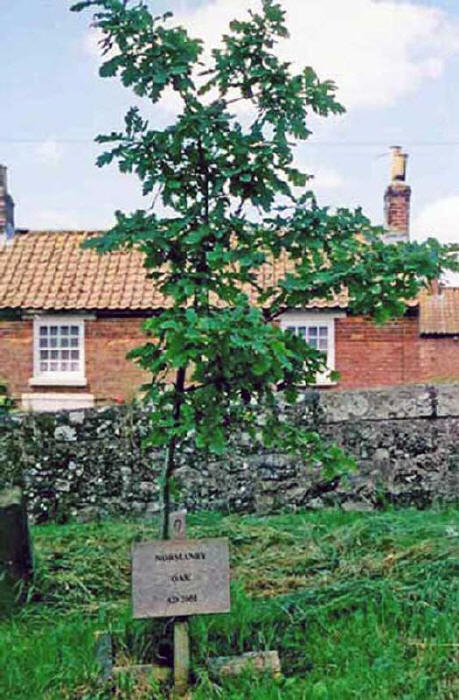 Farming is going through one of its cyclical depressions in the face of the familiar story of cheap foreign imports which Joseph Smith criticised in the 1850s. The difference today is that our food is made expensive because of the strict controls designed to make food safe and animals properly treated. We cannot be sure that all the imported food is created under the same conditions.
The Church bells were silent for a while. They broke while Margaret Wood was ringing. New ropes had to be fitted. A temporary repair was made with some old ropes from Staithes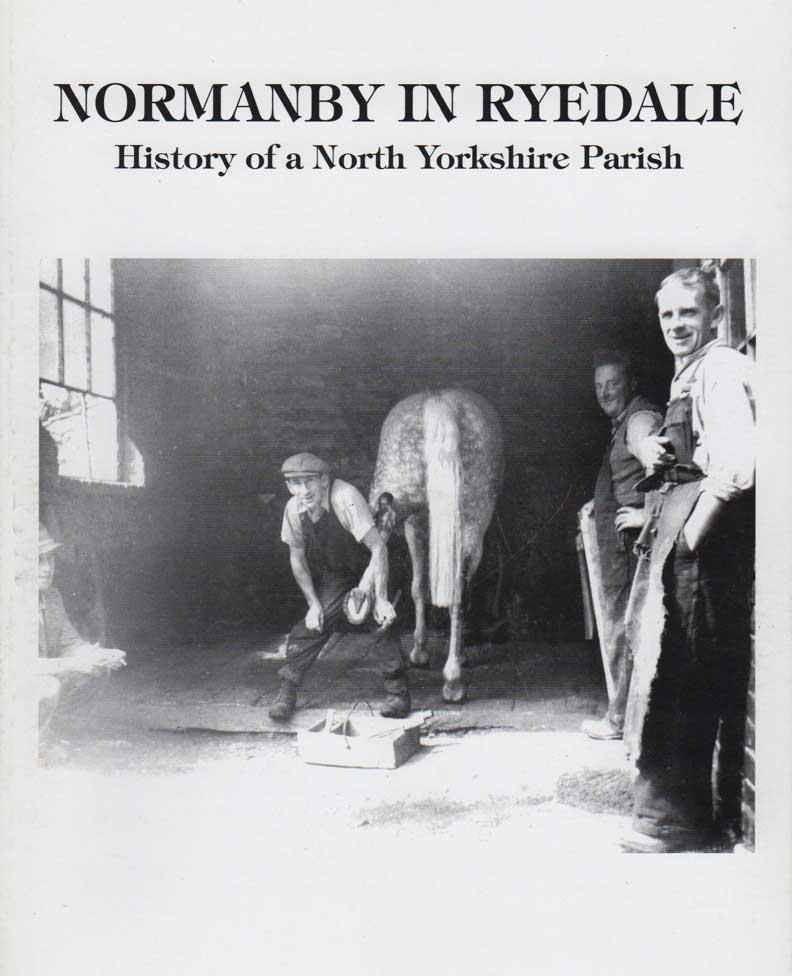 that the vicar had in his garage! A permanent repair was made by Simon Marton. The bells are 20'' and 24'' in diameter.
2001 AD
A young oak was planted in the churchyard in 2001 to mark the new millennium. The acorn came from a local tree and was nurtured by Dr Smith before taking its place in the churchyard.
2003 AD
Yorkshire Water decided to install sewage treatment facilities close to the River. We hope this will also mean an end to some whiffy odours in this part of the village.
2005 AD
There are still some whiffy odours. There has been a delay to the sewage scheme because of land ownership queries. A link was created between the village sewer and a treatment plant in Marton.
We finally published our "History of Normanby" and sold all copies within six months.