Sun Inn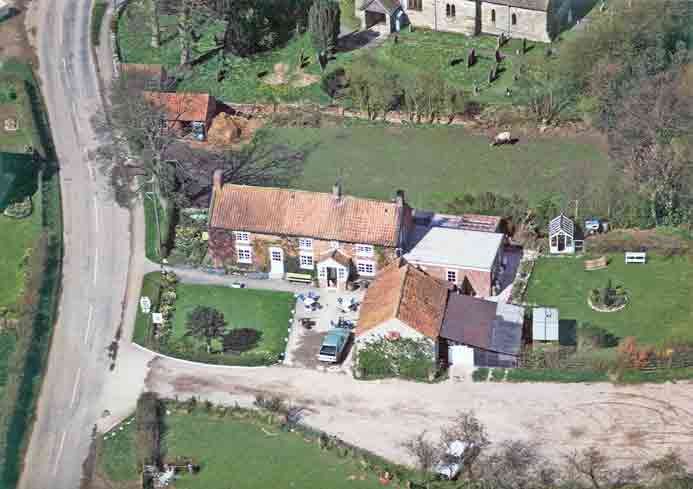 Sun Inn 1978
The Sun Inn is the last remaining tavern in the village it was built around 1800, complete with stables. At one time there were a number of public houses where householders opened their rooms and cellars. Ale was brought up in jugs from the cellar.
Thomas Sleightholme was the landlord in the early 1890s and the Sun Inn was still in the family in 1986 a period of 90 odd years when Alan and Doreen Smith retired and sold the property.
Thomas Sleightholme (1841-1901) started a threshing business. Around 1890 to 1910 Robert Sleightholme moved north and Albert Sleightholme (1867-1950) carried on the threshing business. His two sons, Charles and Thomas, kept the business going until the late 1950s, while George Sleightholme took over the licence of the Sun Inn. The last two threshing engines were sold for scrap at £10 each and one had just had a new boiler fitted!
Sun Inn Owners
Directories name a Mr Jason Hill in 1840, Anthony Hill in 1857 and George Sanderson in 1879, Thomas Sleightholme also owner of Steam Threshing machines in 1890, Mrs Mary Sleightholme also Threshing Machines proprietor 1905 to 1913 and Mr George R Sleightholme 1925 to 1937.
Mary Sleightholme of the Sun Inn died in 1921 aged 'about 80' according to the burial register. Sophia Walton was living at the Sun Inn when she died in 1967. Elsie Sleightholme of the Sun Inn was buried in 1974 age 85.
"Customers came and I did trust 'em,
I lost my money and my custom,
To lose them both it grieved me sore,
So I'm resolved to trust no more.
Chalk is good, say what you will,
But chalk ne'er paid the maltser's bill,
I'll strive to keep a decent tap,
For ready money, but - no strap."
Elsie
Alan has memories of riding the coal box on the traction engine. When the threshing was taking place at Hill Top the winches on the engines had to be operated to pull them up the steep gradient. Grabs had to be fitted on the wheels when snow and ice was around. During school holidays Alan was paid a few shillings to help service and clean the machines in readiness for winter work. He crawled around inside the machine armed with a goose wing to clean and oil the beater drum and shakers. It was a dirty and tough task for a ten year old. Catching rats on threshing day was another job for the young lads.
Alan Smith has a host of stories from his experience and he as wrote a book " Time Gentle Please". One day an American came into the pub, held out his hand and announced 'Smith'. Alan took the proffered hand and said 'snap'. Hello Mr. Snap said the American!
It has changed hands a number of times since the 1986 when Mr and Mrs Ferguson took over, they were followed by Val and Steve Munro, from the Hull area, in 1990. The Ray family were the owners in 2000.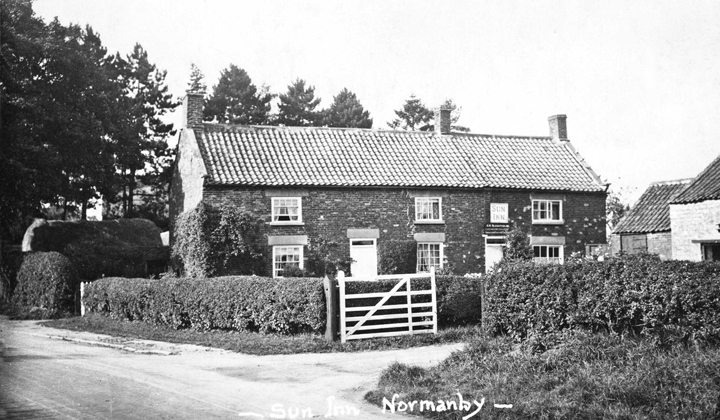 Sun Inn c.1927